Do You Have Inorganic Staining or Rust Issues?

Welcome to the F9 TEAM Hard Surface Restoration Website!
Welcome To
Front 9 Restoration

* You do not need to be an Authorized Applicator to use F9 Products.
We have 4 High-Performance Restoration Products that clean, restore and maintain almost every type of inorganic stain on almost every type of surface.
The F9 Cookbook is our 100 page Professional Restoration Manual that shows you exactly what to do in almost all circumstances.  There are over 140 ways to use our products in the F9 Cookbook and we outline in detail the processes, dilutions, applications, order of cleaning with dangers, side notes, cautions, things to be aware of and more!  At Front 9 Restoration, we designed our chemicals to outperform our competition and do it much more safely, both to the environment and the contractor.
F9 BARC is the world's best concrete rust remover, fertilizer stain remover, irrigation rust stain and orange acid burn cleaner. Rust stain removal can be very difficult to remove and we have the solution!
Whether you have received a ticket from your HOA or would like a professional service to achieve the best results possible, F9 Authorized Applicators have professional tools to get the job done right. Our National F9 TEAM can remove rust, irrigation stains, battery stains and other contaminants from concrete sidewalks, bricks, pavers, tile, stone, stucco, vinyl siding, concrete coatings, pool decks, roof shingles, asphalt, rubber, and more…WITH NO DAMAGE to your surface. Click below to learn more!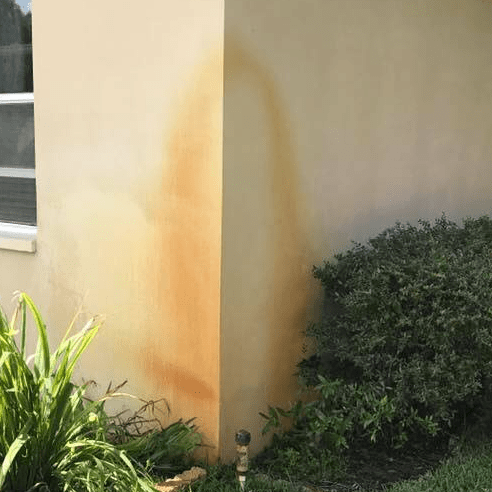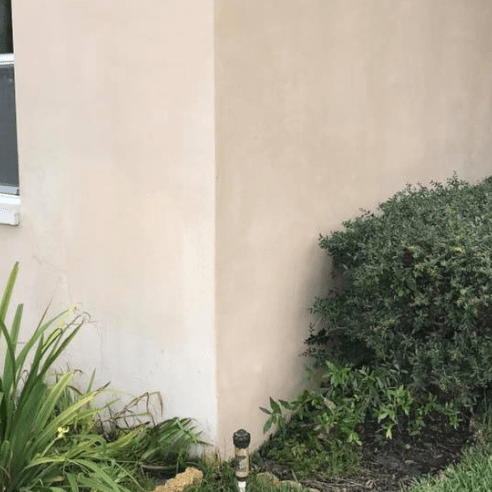 Large Scale Commercial Applications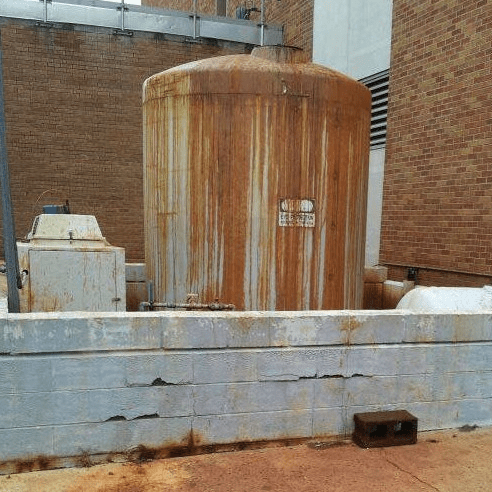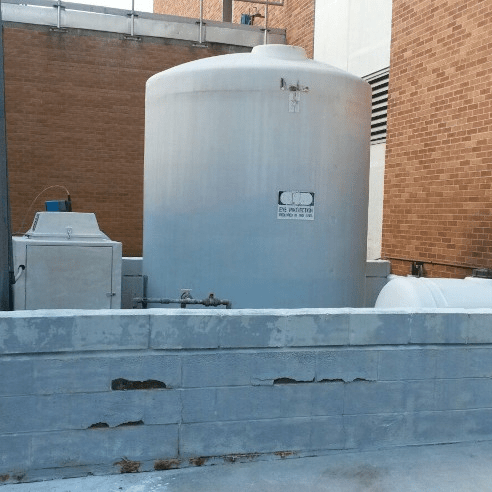 Watch Rust Disappear During This Short Demonstration:
Browse the Catalog
See our full lineup of cleaning & restoration products.
Training Resources
Become an authorized F9 product applicator.
F9 Cookbook
The ultimate guide to using all of our products effectively.
Find an Authorized F9 Applicator
We have had a Professional Applicator use F9 products to restore and seal our concrete on an ongoing basis for the last 8 years. We have been, and still are, very pleased with the results.
We use F9 product on a weekly basis for several of our accounts. Hands down the best cleaner on the market. On top of that Craig is always available for any questions or concerns. Great products & Great Company.
The BARC is AMAZING! Your product may have saved my business insurance and therefore my business. I really can't thank you enough. If you would like to use me for testimonial purposes, I would be more than happy to do it. Thanks again. You're a life, company and pool saver!!!
Our customers have called us several times when their cars leaked oil on their driveways or garages. We hired an F9 Professional Applicator to take care of them. The applicator did a fantastic job and our customers are completely satisfied.
I can't say enough good things about these products. They are the "Best of the Best" and they work. My job is to make sure quality is top priority and I don't have to worry when it comes to F9 products.
Hello Craig, hope your doing well. You don't know me and we have never met. I do use the hell out of your product DE and Barc. I wanted to share something with you about your product Barc. I've been in business for 15 years and here in Kentucky a lot of homes built in the mid 80's and early 90's have older windows and the window casings on the outside are made of a material that when you apply your house wash. The SH will turn the casings either a light yellow or a light rust color. Almost like it burns a little. I've have always used oxilic to get this of but it takes 2 and 3 applications to get them white again. SO TODAY the first job was an older home with these window casings. Ox container was on the other trailer. So got the thinking and tried barc at a 5:1 ratio. Had the guys flood the windows and vinyl. Immediately brushed the casings with barc and instantly disappeared and crystal white. Then flooded the windows and vinyl with the water. Ox takes 2 and 3 applications with agitation continuously. With Barc it just takes lightly brushing the mix on the casings 1 time and instantly gone. I've always been the guy who gets 50 gallon drums of my chemicals and mixed and made my cleaning agents. I'm be seen a lot of snake oils come and go in the last 15 years. I do have to say, YOUR products are the real deal!!!!! You may have already known your product would do this. I didn't, and if you didn't. Now you know lol!!